With the recent unveiling of the impressive Glencoe, the latest addition to the Earth Spas range of hot tubs, the ultimate spa session is waiting for just about any customer. Glencoe, like the previous models, has been inspired by the world's truly breathtaking landmarks, and reflects the importance that inner wellbeing and our environment are intimately connected. Earth Spas has made a virtue of the fact.
Our Director at Earth Spas, cares passionately about producing a luxury product that makes every effort to look after our planet; "The Earth Spas range was designed with a vision, to offer a healthy, fulfilling experience that enriches people's lives, but just as important to us, is that every effort and consideration is given to supporting the environment, through material choices and efficiency in manufacture, and providing energy saving solutions that dramatically cut usage and costs. Earth Spas is a range of hot tubs unlike any other".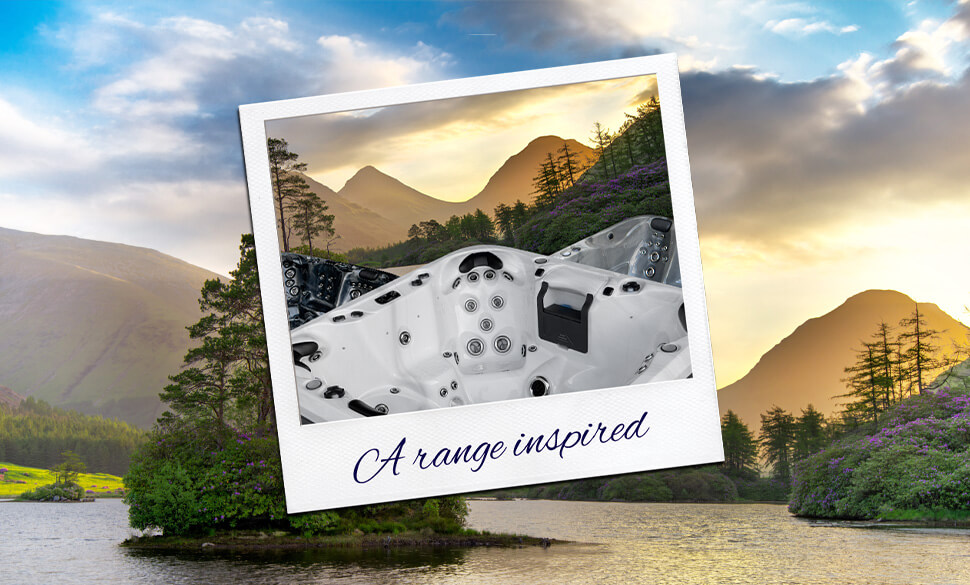 Earth Spas has it all
Whether you're young or old, short, tall, or whether you're fit and healthy or just need some extra love for those aches and strains, Earth Spas has it all.
Ergonomic design is central to discovering the secret in creating the ultimate hot tub experience. Seating configuration and capacity is wide ranging from the beautifully compact Kouri, right up to the luxuriously accommodating Ha Long Bay which can comfortably host seven people. Even the very smallest design features demonstrate why Earth Spas has achieved world-wide success, details like the easy access step, which makes it safe and easy for everyone to enter and exit their hot tub safely.
Ideal for any occasion
But don't think that means each hot tub design lacks anything, irrespective of size. In fact every Earth Spas model can tick the box for every occasion, for intimacy, relaxation, celebration, therapy or family fun, and any time of the year.
The Earth Spas range are all packed with features that come as standard, including spectra lighting for a colourful display best appreciated in the evenings or at night, and the 3-way water feature that trickles away as you wind down after a long day. Of course there's the array of hydrotherapy jets, up to 63 of them, that perform every conceivable massage, from a gentle caress to targeted therapy from neck to toe. And it's all controlled by one of the world's most advanced, yet user-friendly control system that sits neatly in arms reach on the side of your Earth Spa.
If you're looking for that unique hot tub experience to step in to, choose Earth Spas and connect to a whole different world of wellbeing.
We provide energy saving solutions that dramatically cut usage and costs. Earth Spas is a range of hot tubs unlike any other.